State Of The Union - Timerunner (2013) [EP]
Artist:
State Of The Union
Album: Timerunner
Country: USA
Style: Futurepop
Quality: 320 kbps
Size: 108 mb
Myspace

Tracklist:
1. Al Principio
2. Timerunner (Original Version)
3. Experiment I
4. Experiment II
5. Children of the Night (Resident Evil Mix)
6. Experiment III
7. Timerunner (Radio Edit)
8. Timerunner (Quantum State Remix by Koito)

Download: Uploaded | Rapidgator | Turbobit

Pre-listen "State Of The Union - Al Principio":
About State Of The Union: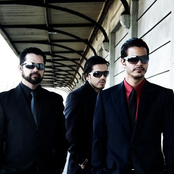 State of the Union is used by two bands both from the USA and a UK/USA collaboration. 1. State of the Union, electro band based in Los Angeles, California. It emerges as a powerhouse in the alternative/electronic/industrial scene. Their unique blend of industrial dance and more accesible forms of EBM with contemporary electronic styles and very deep, thoughtful,inspiring lyrics ranging from hard-hitting electronic beats to haunting ballads and symphonic orchestrations.
Read more on Last.fm
.
14,868

listeners

289,607

plays