Slave Republic - Quest For Love (2013)
Artist:
Slave Republic
Album: Quest For Love
Country: Germany
Style: Synthpop
Quality: 320 kbps
Size: 120 mb
Myspace

Tracklist:
1. Paint My Heart Black
2. Walking Ghost
3. Emptiness
4. Primärreiz
5. Fall Asleep
6. Lovers' Suicide
7. Promises And Broken Hearts
8. Lashes Kiss
9. Menage À Trois
10. Quest For Love
11. Paint My Heart Black (Tribute Horn Remix By Daniel Myer)
12. Primärreiz (Absolute Body Control Remix)
13. Promises And Broken Hearts (Tonkollegium Club Remix)
Pre-listen "Slave Republic - Paint My Heart Black":
About Slave Republic: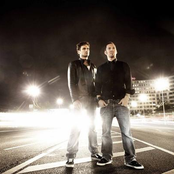 German duo consisting of Alec Fu (Vocals & Guitar) and Alex Alice (Bass & Drum Computer), signed to the Accession Records label. They've supported the likes of Assemblage 23, SONO and De/Vision. Debut album "Electric One" was released in March 2010.
Read more on Last.fm
.
2,830

listeners

53,866

plays