Salvation AMP - Hidden Faces (2012)
Artist:
Salvation AMP
Album: Hidden Faces
Country: Germany
Style: Gothic Rock / Post Punk
Quality: VBR
Size: 111 mb
Facebook

Tracklist:
1. Hear me
2. Salvation
3. (we are here)
4. Pandorum
5. She in the rain
6. Falling
7. Last night
8. Stormclouds
9. Iceflower
10. Hidden faces
11. Seeker

Download: Uploaded | Rapidgator | Turbobit

Pre-listen "Salvation AMP - Salvation":
About Salvation AMP: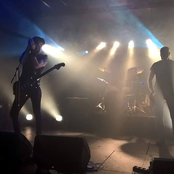 "I never thought that I would be able to do it again..." - Eleven years after the split of The Home Of The Hitman in 1999 CL turned back to what he always wanted to do since the day he had heard The Sisters Of Mercy and The Chameleons for the first time back in '85: playing in a band. Hitman started in '89, focused on playing live but also released two albums. But unfortunately the dream of playing in a band seemed to be gone for many years... So in 2010 the time had come to put on the guitar again and to write some songs.
Read more on Last.fm
.