Lustmord - Purifying Fire (2013) [Remastered]
Artist:
Lustmord
Album: Purifying Fire
Country: USA
Style: Dark Ambient
Quality: 320 kbps
Size: 177 mb
Facebook

Tracklist:
1. Strange Attractor
2. Deep Calls To Deep
3. Deep Calls To Dub
4. Black Star
5. Permafrost
6. Of Fire & Of Ice
Pre-listen "Lustmord - Permafrost":
About Lustmord: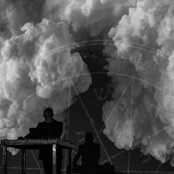 Brian Williams is a British electronic musician often credited for creating the dark ambient genre with albums recorded under the name Lustmord. Williams started recording as Lustmord in 1980 before joining SPK in 1982. Lustmord has extracted field recordings made in crypts, caves, and slaughterhouses, and combined it with occasional ritualistic incantations and Tibetan horns. His treatments of acoustic phenomena encased in digitally expanded bass rumbles have a dark ambient quality.
Read more on Last.fm
.
85,120

listeners

2,461,768

plays