Icona Pop - Icona Pop (2012)
Artist:
Icona Pop
Album: Icona Pop
Country: Sweden
Style: Electropop
Quality: 320 kbps
Size: 101 mb
Myspace

Tracklist:
1. Sun Goes Down (feat. The Knocks & St. Lucia)
2. I Love It (feat. Charli XCX)
3. We Got the World
4. Downtown
5. Ready for the Weekend
6. Wanna B With Somebody
7. Good for You
8. Manners
9. Top Rated
10. Lovers to Friends
11. My Party (feat. Smiler)
12. Nights Like This
13. Flashback

Download: Uploaded

Pre-listen "Icona Pop - Sun Goes Down (feat. The Knocks & St. Lucia)":
About Icona Pop: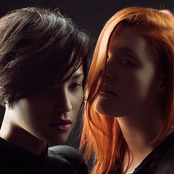 Icona Pop are a Swedish duo who were formed in 2009, with electro house, punk and indie pop music influences. The two members Caroline Hjelt and Aino Jawo, who grew up in Stockholm, Sweden, create music "which you can both laugh and cry with at the same time". They signed to TEN Music Group in 2009. Their biggest hit has been "I Love It", written by Patrik Berger, Linus Eklöw and Charlotte Aitchison. The duo received international attention following their debut single "Manners"
Read more on Last.fm
.
662,966

listeners

9,970,800

plays