Hidden Place - Novecento (2012)
Artist:
Hidden Place
Album: Novecento
Country: Italy
Style: Darkwave / Synthpop
Quality: 192 kbps
Size: 61 mb
Myspace

Tracklist:
1. Radio Avanguardia
2. Off & On
3. Between The Devil and The Blue Sea (ft.Handul of Snowdrops)
4. Fuochi Fatui
5. Legendary Divers (ft.The Frozen Autumn)
6. Stunning Art
7. Ermione
8. Scenari D'Occidente
9. United (Club Mix)

Download: Uploaded | Rapidgator

Pre-listen "Hidden Place - Radio Avanguardia":
About Hidden Place: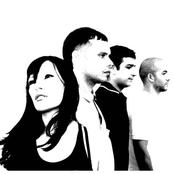 Official site: http://www.facebook.com/hiddenplaceitalia HIDDEN PLACE is an alternative electronic new wave band born in Italy in 2004 formed by siblings SaraLux and Fabio V. ,Giampiero Di B., Antonio L. 2005-first demo cd-r "Weather Station".Two tracks(Centrali Termoelettriche,Emotional Frequencies) of "Weather Station"appear on the german compilations:"Georg Kolbe Tribute(VAWS) and VAWS Vol.V+(VAWS) 2006- the song "Euritmia del Fulgore" appears on t
Read more on Last.fm
.