Eurasianeyes - Silent Cries (2013) [EP]
Artist:
Eurasianeyes
Album: Silent Cries
Country: UK
Style: Synthpop
Quality: 192 kbps
Size: 31 mb
Facebook

Tracklist:
1. Afterworld
2. Silent Cries
3. Chaos in Your Mind
4. Guardian Angel
5. Jealousy
Pre-listen "Eurasianeyes - Afterworld":
About Eurasianeyes: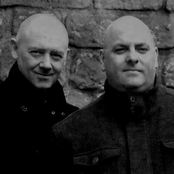 Eurasianeyes are a Sunderland based duo. The duo consists of long term friends Mel Bell & Paul Russell. The original music they produce is synth orientated with their main influences being Ultravox, Gary Numan and Depeche Mode. Eurasianeyes Mel & Paul met each other in 1991 and started messing around with synths a couple years later which they have continued to do so on and off until they formed Eurasianeyes in mid 2012. They have now written quite a few original synth based tracks where lead vocals are shared between them.
Read more on Last.fm
.