As Seas Exhale - Sisyphus (2012)
Artist:
As Seas Exhale
Album: Sisyphus
Country: USA
Style: Ambient / Post Rock
Quality: 320 kbps
Size: 152 mb
Facebook

Tracklist:
1. Inimicus Mons
2. Lost Amidst The Glow
3. You Who Swallowed A Falling Star, O' Heartless Man
4. Where Dusk Recedes
5. Advent
6. Weary Limbs
7. The Ones That Burned The World
8. Paper Lungs, Broken Bones
9. With Eyes Unclouded By Hate
10. The Great Division
Pre-listen "As Seas Exhale - Inimicus Mons":
About As Seas Exhale: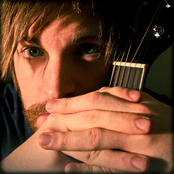 As Seas Exhale is a single member Post Rock project started in late 2010. Initially the title was created just to organize and file away any stray songs written just to experiment with ambiance with no initial plans for coherent albums or releases but it eventually became more than that. ASE is still an outlet for experimentation and emotion but it has slowly grown and become more refined. There is no pretentious drive to outdo other artists or expectations within to rewrite the formulas of Post Rock and ambient music
Read more on Last.fm
.
1,737

listeners

20,806

plays